Bonny Hut's art explores various aspects of the human paradigm, the essential reality and unreality of the stories of life, beauty and corruption.
Her work reflects infinite influences, as diverse as a drop of rain, the sound of a blade of grass in the wind, feelings derived by her sisters cooking, (Bonny does not cook too well) twisted drain pipes or twisted trees, the human soul, love, injustice, cat paws scratching windows and UFO sightings.
Bonny occasionally paints her studio assistants (shown below), who, in turn, help her to do her art work. Moses has recently suggested, though a series of creative and elaborate poses, (conducted in unusual but specific locations) that she should paint a realistic series of extraterrestrial portraits...

BONNY'S ART ADVISORS:

INDI:
Composition
& focus assistant.

TALULAH:
Light and
shadow consultant.

MOSES:
Ideas man.

Bonny was born in Johannesburg, South Africa, and grew up in Durban where she obtained a National Diploma in Fine art from the Durban University of Technology and a Cert 4 in Graphic Design from Durban Central Technical College.
Her Fine Arts education included an interesting time in South Africa's history. During Bonny's first year studying Fine Art, Durban Uni Tech was 95% white (with very few Indians and Asians) as it had been, more or less, since it opened in 1907. Four years later during her final year at of art the Uni Tech, it was almost 70% black and we had our first Black president, Mandela.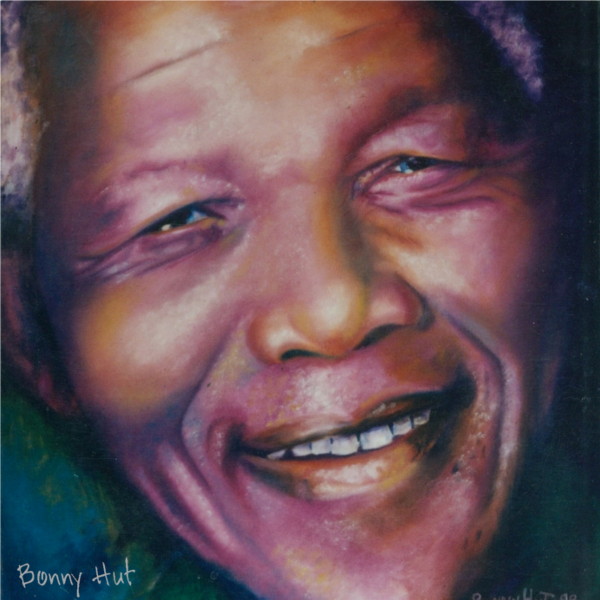 She has lived Melbourne, Australia, since 2000 where she ran the Alchemy School of Art for 10 years and has taught over a thousand people to paint and draw. She still teaches art occasionally. Information regarding art courses held by Bonny Hut is available here: www.ArtClassesMelbourne.com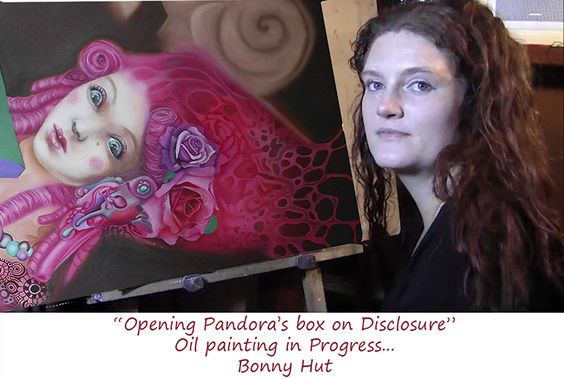 She was also the director at the Esoteric Gallery for 5 years where she curated many art exhibitions and organised many collaborative art projects, events, conferences, workshops and community projects.
Bonny has had 12 solo exhibitions and 15 group exhibitions since 1996.
She also occasionally works on art related film and television projects. She has produced and edited a TV series called "Inside Imaginary Realism" showcasing interviews with artists who live in Australia. (Link below.) She is also working on other collaborative film and television projects with VANA.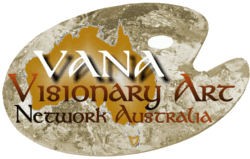 Bonny also used to work full time as a web site designer for two Melbourne newspapers and is the creator of the VANA site.
In her spare time she likes to write poetry and do extensive research on human rights issues, ufology, quantum physics, various aspects of the system, and help out where she can, to make this world a better place, especially for those groups who are disadvantaged or being discriminated against.
Bonny likes to engage the viewer by leaving them with a clue to the infinite possibilities of thought and ideas found outside the box of our cultural narratives and programming.
FILM CLIPS:

2018

"THE ASSUMPTION"

An art animated short film created by Bonny Hut about self esteem / how we perceive ourselves, others & how think we think we are viewed by others.

---

2017

BONNY INTERVIEWS OTHER ARTISTS FOR VISIONARY ART TV :

DEAN FLEMING
Los Angeles USA

MIKAELA PERERA
Brighton UK

JAKE KOBRIN
San Francisco USA

JASON MORNING
Mullumbimby Australia

GREG PETTIT
Austin USA

---

Opening Pandora's Box on Extraterrestrial Disclosure Oil Painting

---




2016

SPEED OIL PAINTING / TIME LAPSE
of a surreal portrait with artist Bonny Hut. Part 1 of 2.

---

'INSIDE IMAGINARY REALISM" TV Series
SEASON TWO
Artist Interviews on Visionary Art and more.
Edited and produced by Bonny Hut for Melbourne C31 TV
(Episode 1 More episodes can be seen on visionaryart.net.au AFTER broadcast)

---

Conspiracy Carnival intro for the "Bonny Hut Art Stuff channel"
launching in October 2016.

---

LEARN TO PAINT IN OILS FOR BEGINNERS WITH BONNY HUT

1 OF 7 (All 7 parts are available on the you tube channel.)

---

Bonny's TV interview on OzAfricanTV

I was recently interviewed by Dorcas Utkovic on OzAfrican TV; a show about Africans and African culture in Australia. Please see other amazing episodes on their channel or on air.

This episode was broadcast on 18 September / Sunday at 9 pm

---

'INSIDE IMAGINARY REALISM" TV Series
SEASON ONE
Artist Interviews on Visionary Art and more.
Edited and produced by Bonny Hut for Melbourne C31 TV
(Episode 1 of 5. More episodes can be seen on visionaryart.net.au)

---

Visionary Art International TV Promo "Astounding and Strange"

This video collaboration was put together in very short notice (in 2 days) by Adam Scott Miller (animation and camera) Paul Soutar (editing) and Bonny Hut (production) and was used in various meetings a TV networks (with project manager Stuart Coffee.)
This project is still in progress and the final narrative will change..

---

International Visionary Artists panel

2014

Artists: Anderson Debernardi (Peru), Adam Scott Miller (USA), Amanda Sage (USA), Bonny Hut (S.Africa/ Aust), Katia Honour (Aust), Emma Watkinson (UK), Bryan Itch (Aust), Hosted by Alberto Pires (Aust)

---

International Visionary Artist's panel

with Android Jones, Bonny Hut, Daniel Mirante,
Katia Honour, Harland O'Neal, Kuba Fiedorowicz (aka Kuba Ambrose)
(1 of 4 Episodes)

2012

---

2011

A SLIGHTLY UNUSUAL VISIONARY SURREAL JOURNEY WITH ARTIST, BONNY HUT

(version 2)
DAVID ICKE VISIONARY INTRODUCTION BY ARTIST, BONNY HUT

---

2010

"Visions" Television interview with Bonny Hut:
(Two episodes)
Bonny's Slightly strange artist interview with MIROIR Magazine.

TRAVELS WITH MY SKETCH BOOK !

3 day drawing, pen & ink and watercolour workshop with artist Bonny Hut.

@ The Empress and Wolf Gallery, Daylesford.
25 - 27 May 2017
$ 325 - all materials provided.

Bookings and enquiries taken through the gallery (03) 5348 3111

Bonny is exhibiting in the United Kingdom at the House of Alchemy Gallery.

This group art exhibition is held during the Brighton Festival which is the largest arts festival in England.

9 May 2017 @ 7.30 pm

BONNY HUT WILL BE EXHIBITING AT THE RAW FIXATE EXHIBITION 2017.

RAW is an international arts community networking and showcasing visual artists, performers, film makers, photographers and fashion artists from across the globe.